Gina DeAngelo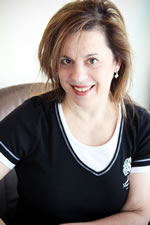 Coming from a health care background, I have been a licensed massage therapist since 2002.
My enthusiasm for the practice of massage leads me to continually explore new
healing methods, especially the effects of the body's subtle energies.  I recognize massage as an art, which
acknowledges and honors the integration of body, mind, and spirit.
Now as owner of Massage Café, it is my privilege to provide a
place for you to relax and unwind in a beautiful & nurturing environment where
our therapists offer massage to a growing list of clients.
I invite you to join us!